As seen on Ahmad Daham's Drift RCF, a true Coilover conversion from divorced spring and coil when stock. Exclusively developed by FIGS with BC Racing.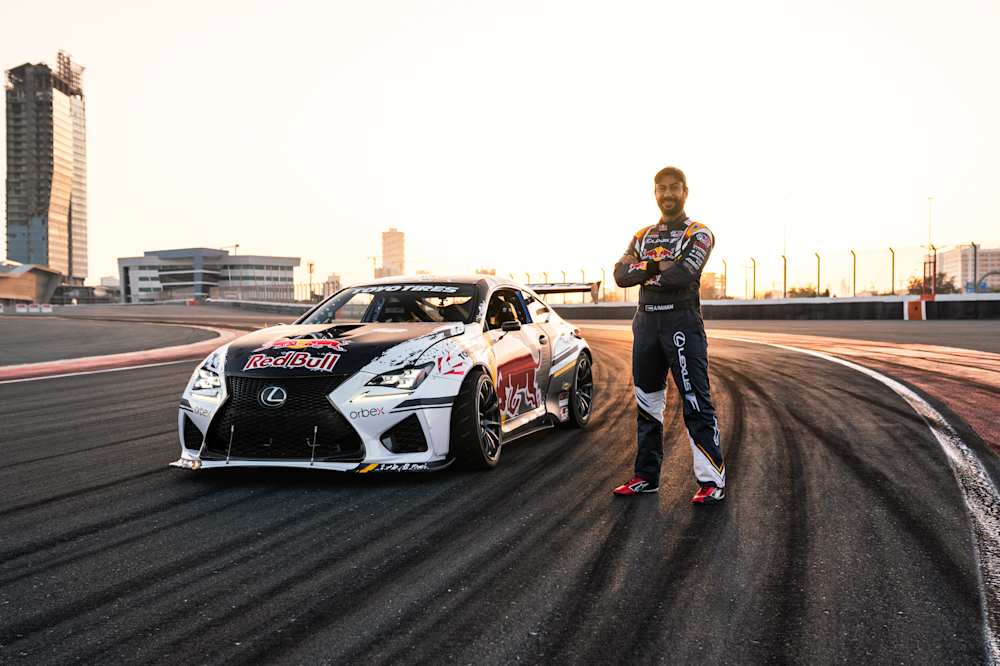 https://www.lexus.ae/about-us/lexus-x-ad24/

The Ultimate in driver feel for the track and spirited drivers, the DS series delivers that edge for novices and serious competitors alike. If you prefer the instant response of a stiffer suspension but not necessarily the jarring impact of bumps at speed, the proprietary digressive piston design might be what you are looking for. A common feature on high-end racing shocks, Digressive valving allows a low-speed roll resistance like adding a stiffer sway bar, but falls back into a linear fell for the bigger bumps and dips in the road or when pitched over in a corner. DS deliver a great intersection between a single adjust and dual adjust ER series with a more performance feel without the tuning involved.
General specs:
Mono-Tube Shock (Rebuildable) design.
30 way adjustable damping control (compression/ rebound) via knurled knob on top of shock.
Digressive valving adds to driver feel with firmer intial feedback and compression which tapers off as force is applied. Perfect for track cars.
Optional Pillowball or rubber upper mounts. Rubber mounts offer a lower noise ride while Pillowball offer precision handling.
Separate ride height adjustment means that you do not need to change spring preload to adjust vehicle ride height.
Springs rates are specified below but can be customer specified as well. Large steps in spring rate will also include the proper valving. Allow 1-2weeks for revalving of custom orders.
Technical Specs:
Digressive valve design for higher initial damping feel.
46mm Pistons over 53mm shock housings providing a large range of damping force capabilities.

Special spring-steel valves outperform other stainless steels and offer prolonged valve life.
Patented concave lower locking ring to prevent unseating
Springs constructed of SAE9254 High Strength steel that is compression tested over 500,000 with less than 5% deformation.
Pistons are high polished steel to lengthen oil seal life which means no leaking and longer seal life.
High-pressure inner rod guide seals ensure a perfect fitment resulting in consistent fade-resistant damping and long seal life.
2-Step coating process utilizing nickel and chromium plating to prevent corrosion.
Newly developed lubricant oil in all shock cartridges minimizes aeration/foaming and cavitation.
SWIFT Metric Coilover Springs are highly linear, with fewer winding springs that reduce unsprung weight and increase performance.
RCF GSF BC RACING DS SERIES TRUE COILOVERS
Brand: BC Racing
Product Code: R-26-COC-DS
Availability: UP TO 8 WEEK BUILD TIME
Related Products
Tags: BC, digressive, DS, series, racing, coilovers, universal, true, conversion, coilover, gsf, gs-f, gs, f, rc, rc-f,